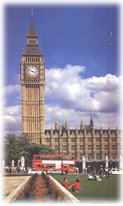 LEGAL ASSISTANCE IN THE UNITED KINGDOM
The Firm specialises in assisting Italian companies with commercial interests in the UK and works in association with the City of London international law firm, Silverman Sherliker LLP Solicitors.

The Firm advises corporate and private clients at all stages of development from starts-ups through to assisting well-established businesses, and provides advice in all the relevant areas of the Civil Practice, including Corporate, Commercial and Property Law.

The Firm is listed in the Italian General Consulate's Register of official Italian Law Firms with practices in London and it is a member of the British Chamber of Commerce for Italy.

Loche International Law Firm is a member of Fidelis International, an association of like-minded independent commercial law firms operating around the globe.